Aritzia Sunday Best's autumn 2022 campaign features Emma Chamberlain.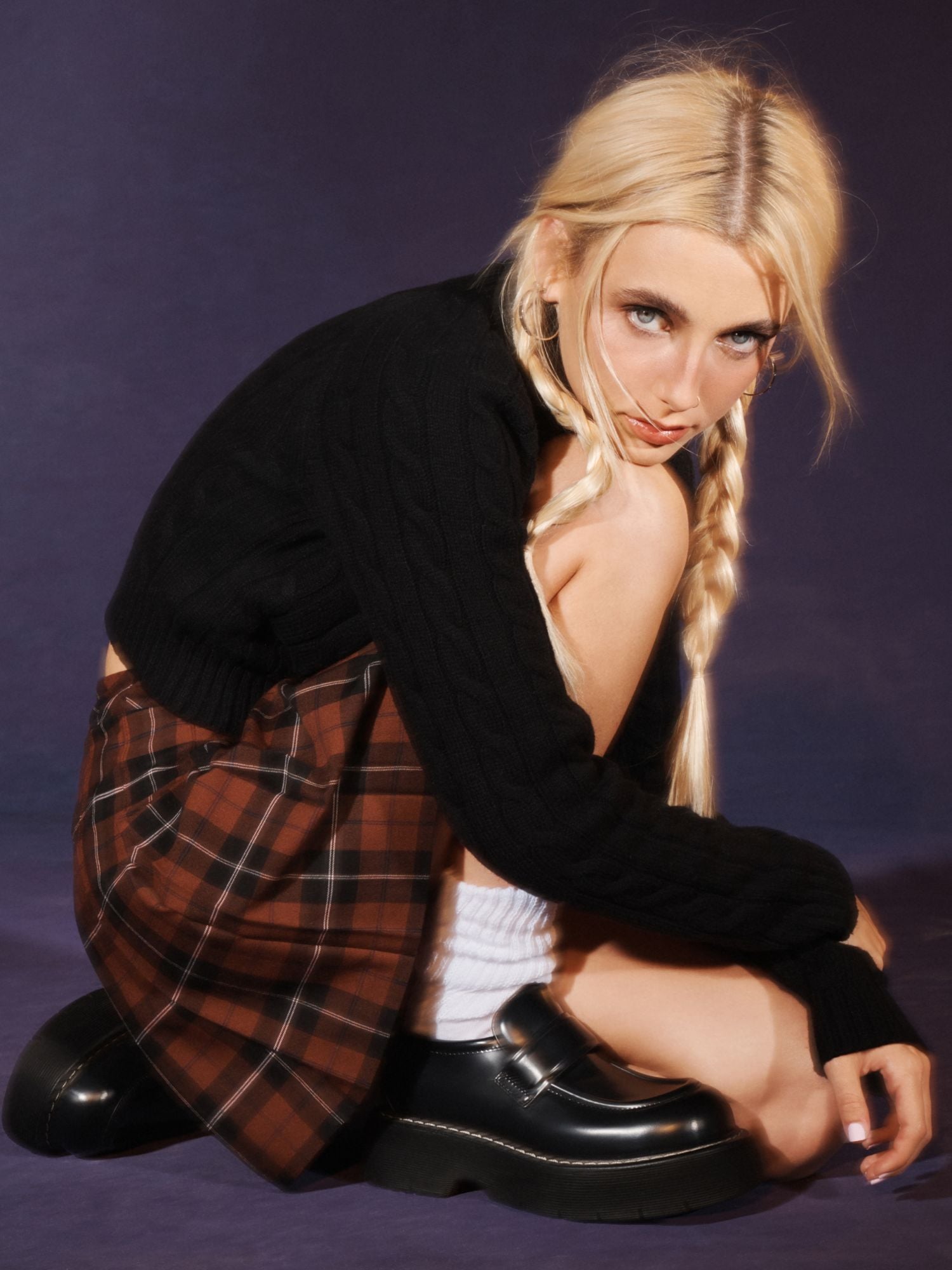 Emma Chamberlain, who is well-known on social media, is the face of Aritzia's Sunday Best campaign for fall 2022. The store's in-store brand has a wide range of trendy items, such as sweaters, mini dresses, and plaid skirts, that are perfect for fall.
Aritzia Fall 2022 Campaign
The blonde has been in ads for companies like Louis Vuitton and Levi's. For the fall season, she likes to wear looks for the Aritzia campaign that are both casual and fancy. Emma Chamberlain is seen in a picture wearing a black turtleneck sweater and a plaid skirt. Her hair is in pigtails.
Emma Chamberlain dresses down in an Aritzia Sunday Best crop top and khaki leggings.
Emma Chamberlain poses wearing a tartan skirt and a black sweater.
Emma Chamberlain dons a white minidress made of shimmering material to alter her appearance. In another picture, she's wearing a cropped black T-shirt and khaki pants, which gives the impression that she's more casual. Emma Roberts is in ads for DSW Crown Vintage, where you can find out more about her style.
Emma Chamberlain gets her close-up in the Aritzia Sunday Best fall 2022 campaign while looking gorgeous in pink.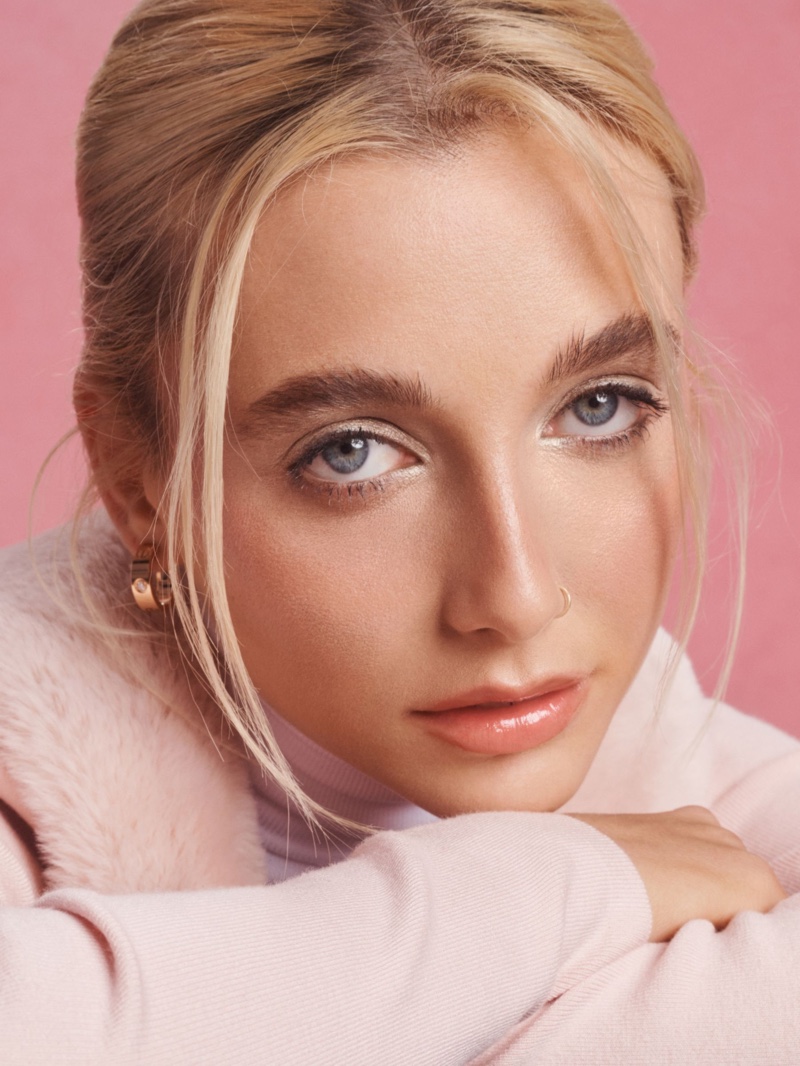 Emma Chamberlain, a social media celebrity, is dressed in an Aritzia minidress with glitter.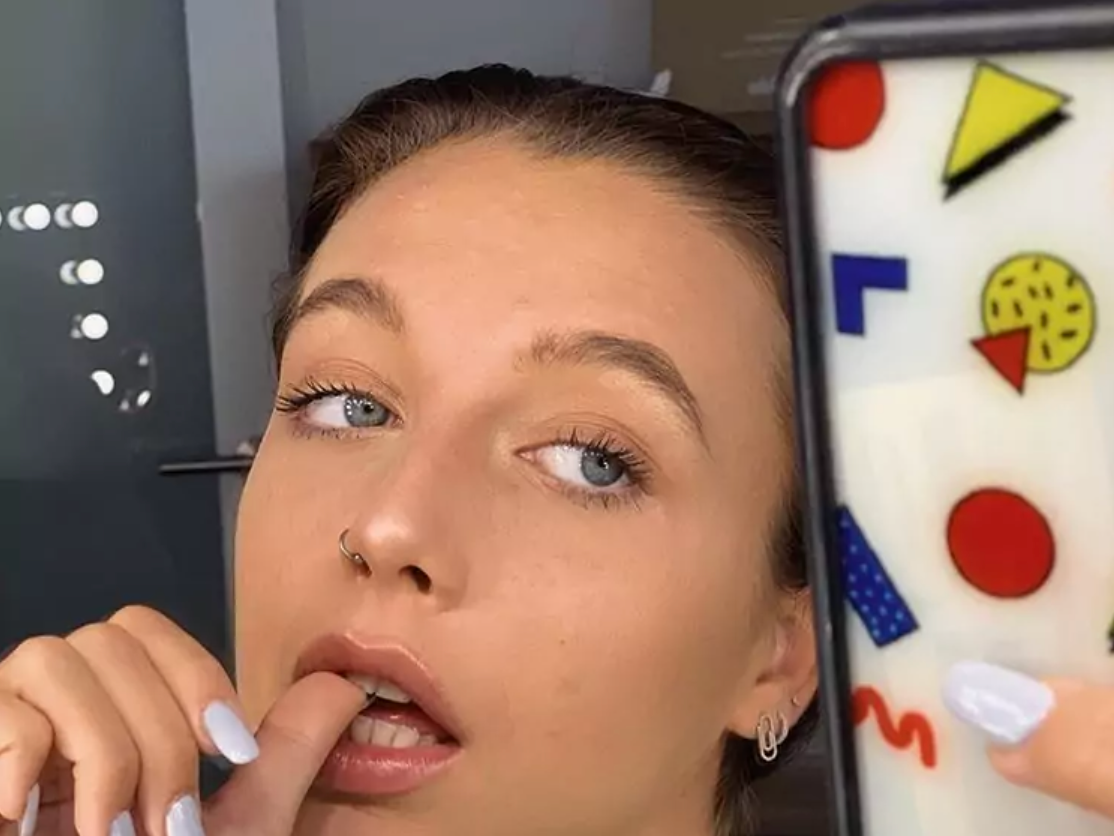 Making a face, Emma Chamberlain wears pigtail hairstyle.